MEET THE ARTIST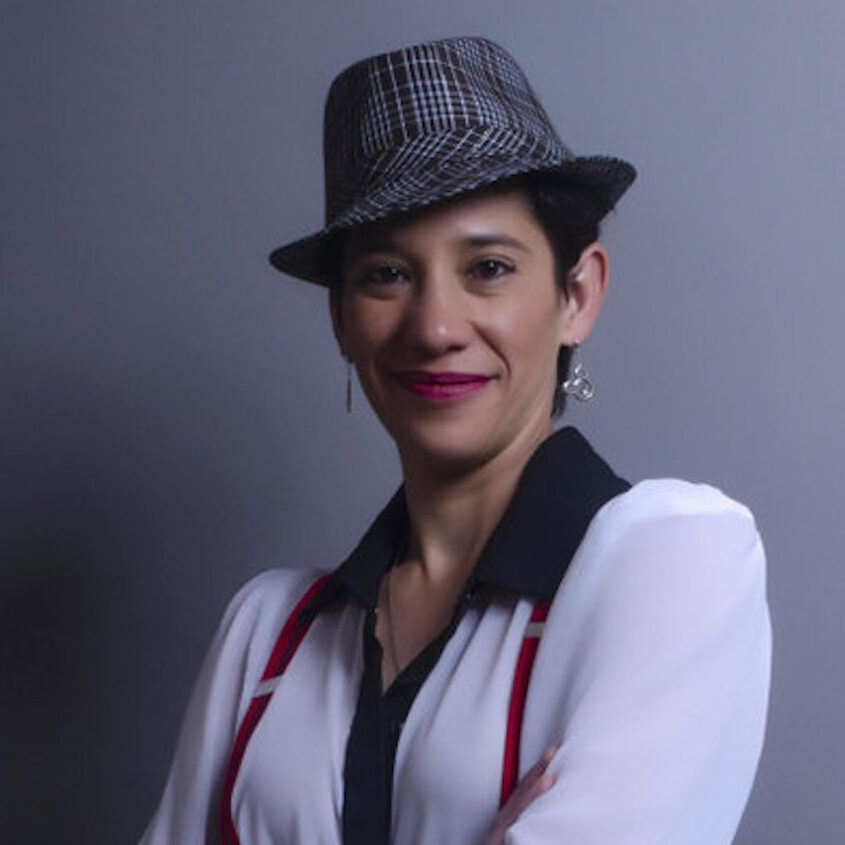 Vanne Merino
PAVA Diversity Chair
Singing Voice Habilitation Specialist – Performance Psychology Specialist –
CCM Voice Pedagogy
She began her studies in music at the age of 7 and in singing at the age of 14, and later entered the Bachelor's Degree in Classical Singing at the Escuela Superior de Música. She took specialization courses in Performance Psychology with Noa Kageyama at The Juilliard School and at his studio Bulletproof Musician. In 2016 she did a specialization in diagnosis and rehabilitation of vocal pathologies in Voice Master and in the Hospital Español and in 2020 with the phoniatrician Carlos Manzano (Clínica de la Voz and President of The Voice Foundation chapter Mexico).
Among their certifications are: Voice Teacher Practicum with Dr. Kari Ragan; Resonant Voice Therapy with the CCC. Katherine Verdolini Abbott; specialization in Vocal Pedagogy with Justin Stoney (New York Vocal Coaching). Specialized at the CCM Vocal Pedagogy Institute of the University of Shenandoah in Functional Production of Singing Voice and Vocal Hygiene with Dr. David Meyer, Dr. Wendy LeBorgne and Dr. Mary Rosenberg; Vocal Distortions with Melissa Cross; Cross-over training between classical and CCM styles with Kathryn Green; and in Musical Theatre Repertoire with Patrick Brady.
As a professional singer, since 1999 she has given numerous concerts, tours and media tour nationwide. In 2019 she made her first album Libertad by producer Vladimir Suárez, nominated for the Latin Grammy.
She has been teaching singing since 2005 and she's specialist in singing voice habilitation since 2015. In the same year she founded her studio Voice Training Center where she teaches vocal technique, vocal pedagogy, acting voice and vocal interpretation and performance. She works together with laryngologists and speech therapists from Clínica de la Voz in Mexico and the United States and has given numerous lectures and master classes on vocal production and vocal hygiene in schools and studios in various countries in Latin America and the United States.
In the scenic field, as Vocal Director she has participated in numerous professional montages and workshops such as Alice in Wonderland, Hairspray, A chorus line, Bye bye birdie, Forms of love and Games of love, Mamma Mia, among others.
Many of her students have received national and international awards, participated in Musical Theater with leading roles, participated in competitions such as La voz México and have record productions and international tours.
She is currently working and doing research in the application of Vocal Resonance Therapy applied to Vocal Pedagogy and Modification of vowels and formant tuning for Spanish-speaking singers.
She is the current Leader of the Mexican Chapter of PAVA, Voting member of PAVA, (where he is part of several committees and actively works in research on vocal pedagogy in English and Spanish speaking countries), NATS (National Association of Teacher of Singing) and The Voice Foundation.
Vanne Merino Comenzó sus estudios de música a los 7 años y de canto a los 14, posteriormente ingresó a la licenciatura en Canto lírico en la Escuela Superior de Música. Tomó cursos de especialización de Performance Psychology con Noa Kageyama en The Juilliard School y en su estudio Bulletproof Musician. En 2016 hizo una especialización en diagnóstico y rehabilitación de patologías vocales en Voice Master y en el Hospital Español y en 2020 con el foniatra Carlos Manzano (Clínica de la Voz y The Voice Foundation capítulo México).
Entre sus certificaciones están: Voice Teacher Practicum con la Dr. Kari Ragan; Resonant Voice Therapy con la CCC. Katherine Verdolini Abbott; especialización en pedagogía vocal con Justin Stoney (New York Vocal Coaching). Se especializó en el CCM Vocal Pedagogy Institute de la Universidad de Shenandoah en Producción Funcional de la Voz Cantada e Higiene Vocal con el Dr. David Meyer, la Dr. Wendy LeBorgne y la Dr. Mary Rosenberg; Distorsiones Vocales con Melissa Cross; Cross-over training entre canto lírico y estilos contemporáneos con Kathryn Green; y en Repertorio de Teatro Musical con Patrick Brady.
Como cantante profesional desde 1999 ha dado numerosos conciertos, giras y tour de medios a nivel nacional. En 2019 hizo su primer lanzamiento discográfico Libertad de la mano del productor Vladimir Suárez, nominado al Grammy Latino.
Se ha dedicado a la docencia del canto desde 2005 y es especialista en habilitación de voz cantada desde 2015. En ese mismo año fundó su estudio Voice Training Center donde da clases de técnica vocal, pedagogía vocal, habilitación de patologías funcionales en voz cantada, manejo escénico y actuación vocal. Trabaja en conjunto con laringólogos y foniatras de Clínica de la Voz en México y en Estados Unidos y ha dado numerosas clases magistrales y ponencias sobre producción e higiene vocal en escuelas de varios países de Latinoamérica y Estados Unidos.
En el ámbito escénico, como Directora Vocal ha participado en numerosos montajes profesionales y talleres de obras como Alicia en el país de las maravillas, Hairspray, A chorus line, Bye bye birdie, Formas de amor y Juegos de amor, Mamma mía, entre otros.
Muchos de sus alumnos han recibido premios nacionales e internacionales, participado en concursos como La voz México y cuentan con producciones discográficas y giras a nivel internacional. 
Actualmente está trabajando y haciendo investigación en la aplicación de la Terapia de Resonancia Vocal aplicada a la Pedagogía Vocal y Modificación de vocales y formantes para los cantantes de habla hispana.
Es Miembro Votante de PAVA, (donde forma parte de varios comités y trabaja activamente en investigaciones sobre pedagogía vocal en países de habla inglesa e hispana), NATS (National Assosiation of Teacher of Singing) y The Voice Foundation.