MEET THE ARTIST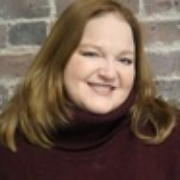 Kathleen Bell
Soprano Kathleen Bell has traveled extensively performing voice recitals of classical voice and musical theatre repertoire in Denmark, Germany, Austria, Australia and Italy.  Her stage performance credits include La Contessa in Le Nozze di Figaro, Adele in Die Fledermaus, Miss Warbelwell in The Impressario and Mother Superior in The Sound of Music. Kathleen has been a featured soloist with the Miami Symphony, the Miami Civic Chorale, the Miami Oratorio Society, the Hispanic Lyric Theatre, the Middle Saxony Orchestra in Germany, the Amalfi Coast Music Festival in Maiori, Italy, and the Rome Festival Orchestra.
Kathleen has been teaching for almost three decades privately and at the high school and college levels. While maintaining a private studio, Kathleen is currently an adjunct voice instructor at Shepherd University, Adjunct Assistant Professor of Voice at Shenandoah University, the Shenandoah Conservatory Arts Academy, and visiting artist instructor in musical theatre at the Barbara Ingram School for the Arts.
Kathleen holds Bachelor and Master's degrees in Voice Performance and is a Certified Teacher in levels I, II, & III of Somatic Voiceworktm the LoVetri Method. Kathleen is a National Center for Voice and Speech Certified Vocologist and  Level 1 certified Estill Voice Teacher. She is a doctoral candidate in Voice Pedagogy at Shenandoah University with specializations in vocal health and Contemporary Commercial Music Styles. 
Kathleen's research interests span from voice habilitation, collaboration with various body modalities to the effects of acid reflux on the voice. She has research and practical experience of acoustic voice analysis using Kay Pentax Computer Speech Lab, Voce Vista voice analysis program, Alphatron's Voice Profiler and Phonatory Aerodynamic Systems.  She has been a faculty and workshop presenter at Virginia NATS, the Pan American Vocology Association Conferences in Toronto, Seattle and Virtually PAVA, Mary Baldwin University and at the International Symposium of the Voice Foundation in Philadelphia.
Kathleen currently serves as Vice-President of the Virginia Chapter of the National Association of Singing (VANATS) and various committees for the Pan American Vocology Association (PAVA). Her current and former students have sung in national musical tours, on Broadway and in A-level opera houses as well as teaching in secondary and collegiate settings.