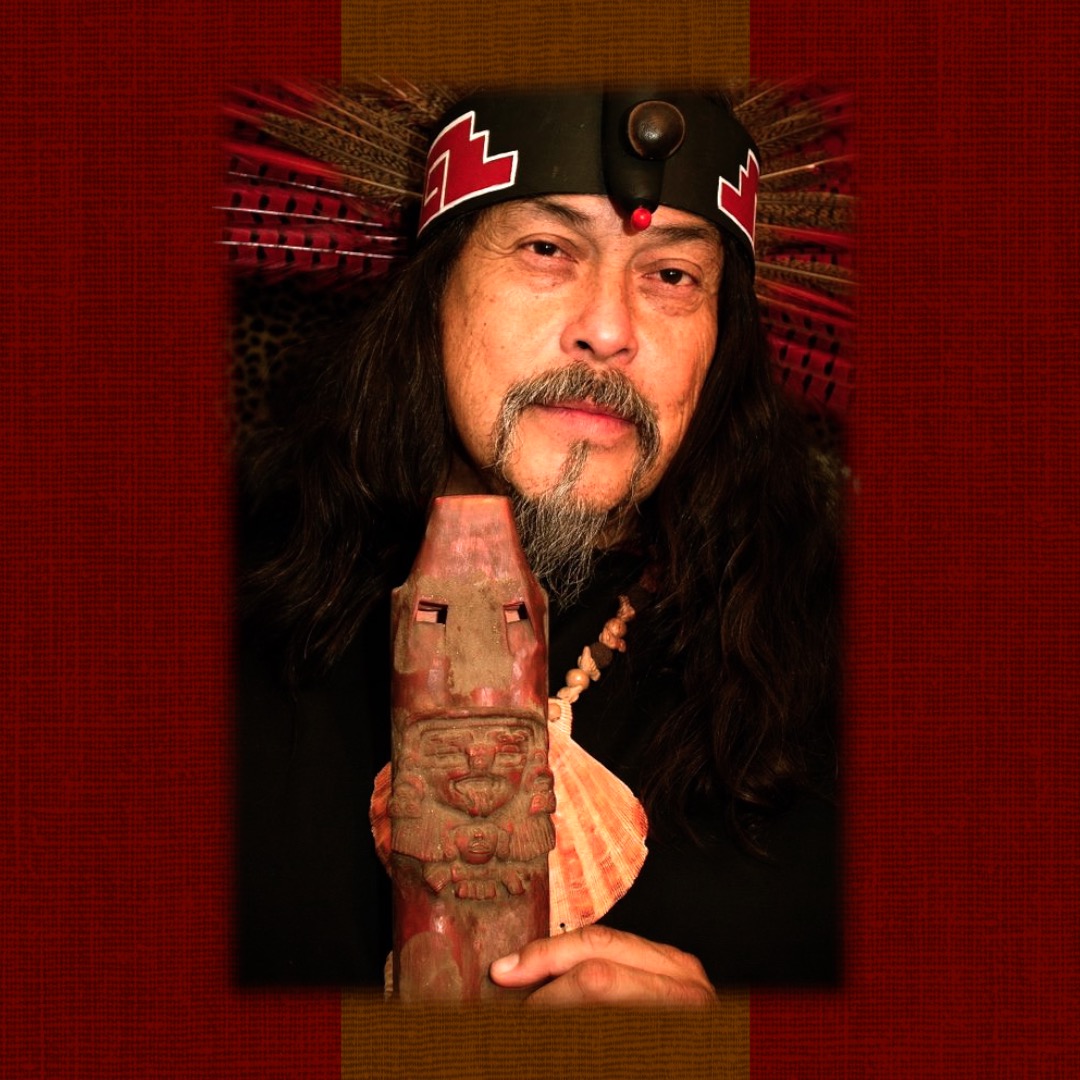 $15 (min. $1)
RECOMMENDED
Ancient Homelands
Martin Espino performs indigenous music of North, Central and South America in honor of Native American Heritage Day.
Fri Nov 26 2021
4:00 pm EDT
VIRTUAL VENUE: Solstice Bonfire
ABOUT THE
World-class performer and cultural educator,  Martin Espino will mesmerize you with this mastery of flutes and percussion you have likely never heard or seen before. He is well known as a pioneer of Interactive Performance, where he brings a huge collection of native percussion instruments and shares them with his audiences of all ages! He also motivates his audiences to sing songs in Nahuatl, Maya and more! Come join the fun!
ABOUT THE ARTIST
Martin is Yaqui (Sonora) & Tepehuano (Durango) Mexican native heritage! Forty-five years of Indigenous Mexican Music (Maya, Aztec, Mixtec, etc) and scholarly research since 1975, he began his music career at age 11. He has been a performing musician/cultural educator for 53 years and a meditator. Since the early 80's he has used his ancestral instruments as a "Soundworker" to benefit the well-being of others! Bachelor of Music degree with Honors in Performance – Immaculate Heart College 1978. His programs follow California State Visual and Performing Arts Standards but he had created his programs way back in the 80's before the standards existed!