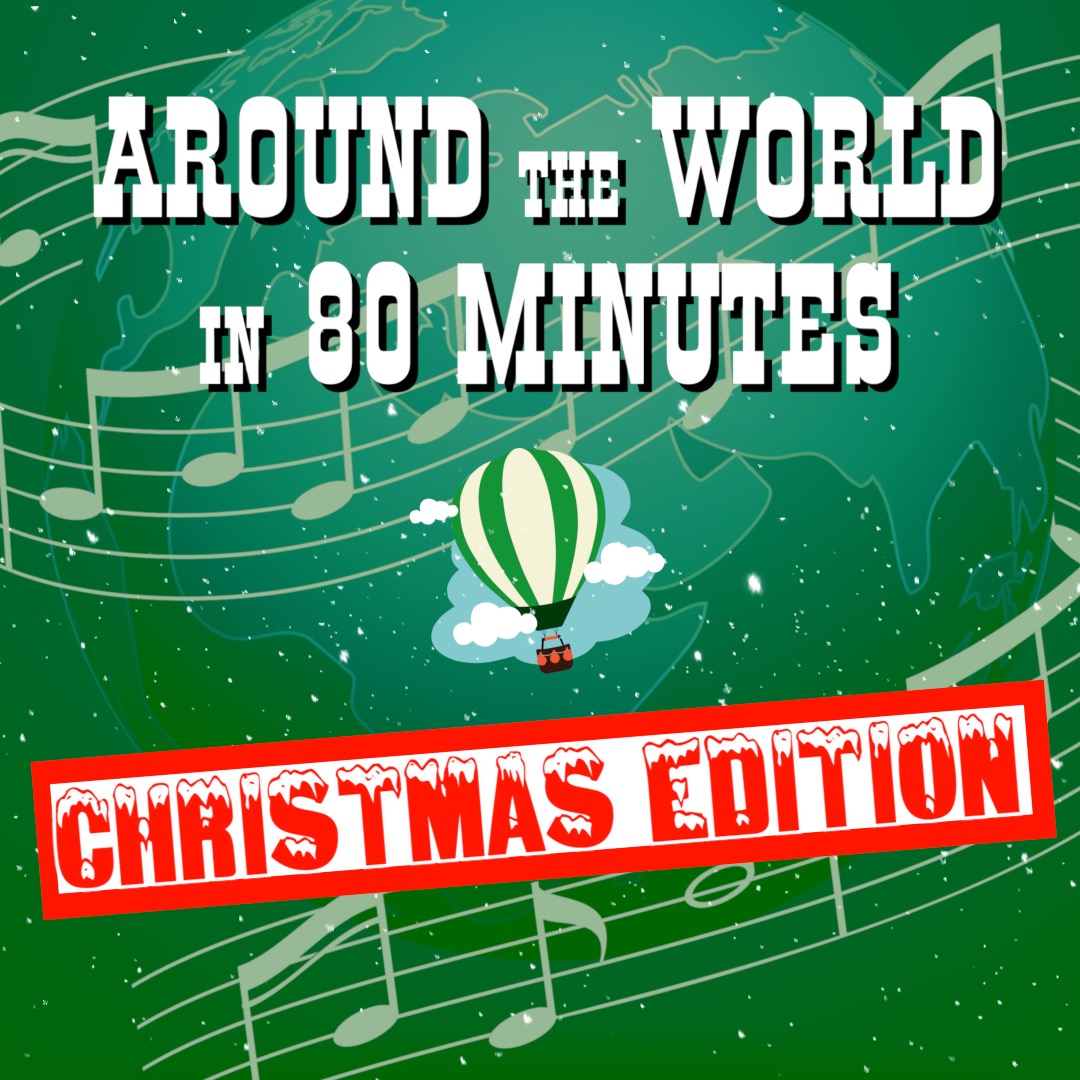 RECOMMENDED
Suggested: $15 (min. $1)
Around the World in 80 Minutes—Christmas Edition
Performers tune in live from around the globe to share Christmas songs and cultural traditions.
Fri Nov 26 2021
12:30 pm EDT
VIRTUAL VENUE: Tannenbaum Plaza
ABOUT THE
Performers from all over the globe will tune in LIVE from — Nazareth, Israel — Vienna, Austria —Thrissur, India — Nairobi, Kenya — Helsinki, Finland — Nova Scotia, Canada — and USA: New York City — Boston, Massachusetts' — Los Angeles, California. . .   to sing and play Christmas songs in 8 different languages. There will also be a surprise visit by a certain you know famous person in a red suit! SEE PROGRAM. (After you get your tickets, don't forget to schedule your appointment with Santa!)
ABOUT THE ARTIST
Featured artists will include: Met Opera and Broadway performer Roosevelt Credit (New York City), Sophy Castro (Guatemala / NYC), Martin Espino (Mexican/Native American, USA) Essi (Finland), Ann Marie Falcone (Ohio, USA) Beth Falcone (New York City) Josipa Hausknecht (Vienna, Austria), Ritt Henn (New York City), Kayamba Afrika (Kenya), Zipporah Peddle (Nova Scotia), Bishara Naddaf (Nazareth, Israel), Paul Poovathingal (India), and Dean Stevens (Boston, USA).