MEET THE ARTIST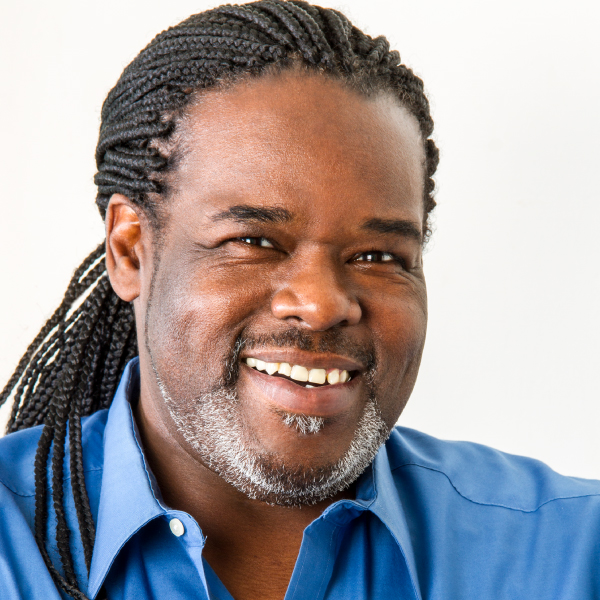 Roosevelt André Credit
Roosevelt André Credit's profound and spirited performances have served to shape his career both nationally and internationally as a bass /baritone.  Roosevelt was most recently seen in the New York Metropolitan Opera's productions of Porgy and Bess and Meistersinger, and he was featured as a "Fisherman" in the 2012 Tony Award Winning and Grammy Nominated Production of The Gershwin's Porgy and Bess on Broadway. He has performed on and off Broadway, playing several roles in the Tony Award-winning and national touring companies of Harold Prince's Show Boat.  He has received the 2012 Most Distinguished Alumni Fellow Award from Oregon State University, and was featured vocally in the Oscar winning movie 12 Years A Slave.
His extensive repertoire includes opera, oratorio, jazz, spirituals, pop, and musicals.  He has performed with the Chicago Opera Theatre, Birmingham Opera, New York Contemporary Opera, Chautauqua Opera, and was a featured soloist with Jazz at Lincoln Center's Duke Ellington Orchestra during the Centennial Celebration. Roosevelt was featured in Live from Lincoln Center's PBS Broadcast production of Show Boat, and made his Carnegie Hall debut singing Schubert conducted by the late Maestro Robert Bass.
Roosevelt was a conductor of the Chicago Children's Choir and currently serves as Music Director for I.S.M.I.L.E. Carolers of New York. He is the founder of the Lappelle Choir, which performs many concerts with him, and is featured on his CD, Get on Board. He has published an anthology of spirituals titled Ol' Time Religion as well as been the author of various choral octavos. He has also guest-conducted for many choral festivals across the country. Some of his original music can be heard in the movie short Big Little Sis by Jody Prusan.
Roosevelt Credit holds a Bachelor of Science in Music Education from Oregon State University, a Master of Music in Voice and Opera Performance, and a Master of Music in Conducting from Northwestern University. He is also an Eagle Scout from Troop 254 of the Golden Acorn District. For more information please visit www.rooseveltacredit.com, Roosevelt Credit's official YouTube Page, or his Wikipedia listing.