MEET THE ARTIST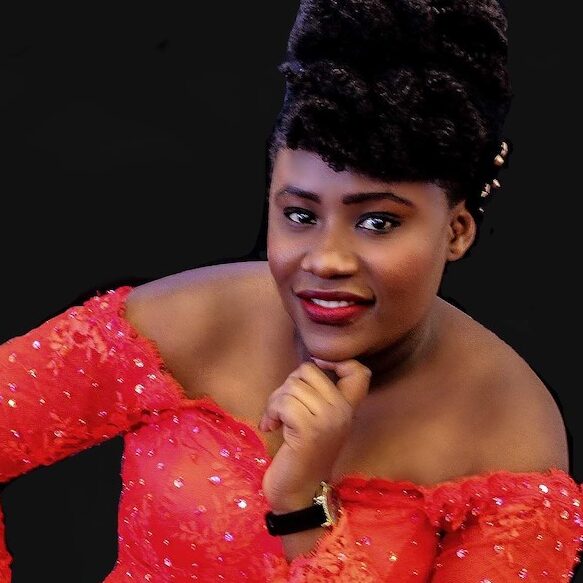 Miracle Ogbor
Miracle Ogbor, a native of Nigeria is a young professional soprano who is presently based in the United States of America. She performs various genres of music which include Opera, Art songs, Oratorios, Popular music, Contemporary music, Negro Spirituals, Jazz music etc. Miracle has played major roles in several opera productions. Her staged performances include scenes, full Opera productions, and short performances in Nigeria, Canada, Germany, Russia, Dubai, and the United States.
She has played a number of scenic roles, some of which include the role of Vitellia in La Clemenza di Tito and Countess in Le Nozze di Figaro; and also played the title role in the full production of Gilbert and Arthur Sullivanܣs Patience under the direction of Mr. Joseph Oparamanuike and Princess Banke Ademola in Lagos, Nigeria. In addition to that, she played the full role of Guinia in Mozartܣs opera, Lucio Silla in spring 2019; the role of Princess Klara the Infantinin Alexander Zemlinskyܘs opera Der Zwerg in spring 2018; she also played the role of Fiordiligi from Cosi Fan Tutte by Mozart, and the role of Marschallin from Der Rosenkavalier in the ܣFall Opera Scenesܣ at the Longy School of Music of Bard College under the direction of Carol Mastrodomenico and Dr. Libor Dudas. In the fall of 2019, she played the role of Ruby in the premiere workshop of the opera Freedom Ride by Dan Shore with MassOpera, Boston, Massachusetts. In 2020, she played the role of Pamina from Mozart's Magic Flute at the JMU fall production.
Right from the inception of her career in Nigeria and now as an international artist, Miracle has performed with diΛerent choirs, making a number of international choir trips. Some of which include the 9th Johannes Brahms International Choral Festival in Wernigerode, Germany in July 2015, where she won a gold medal with the Mountain Top Chorale MTC as a member of the choir and also as a Soloist. Exactly a year after that, she won two gold laurels with the same choir at the Interkultur World Choir Games Competition that took place in Sochi, Russia.
In 2016, she was awarded four awards by the Musical Society of Nigeria: the Mrs. Francesca Emmanuel Prize for Best Female Operatic singer, the Bode Emmanuel Award for best Female singer, the Dr. Mrs. Femi Akinkugbe Prize award for Voice, and the Mr. Joseph Oparamanuike Graduate Opera Award. From the fall of 2017 till the spring of 2019, she was one of the soprano soloists with the Longy Womenܘs Chorus, Cambridge, Massachusetts. In February 2020, Miracle won Ξrst position in the VA܈NATS competition in her category. Also, in February 2021, she won Ξrst place in the same
competition at a higher category.
Miracle has two associate degrees where she studied Vocal Performance at the MountainTop Conservatory of Music as a protégé of Mrs. Oyinkansola Akinselure and the MUSON Diploma School of Music, Lagos, Nigeria under the tutelage of Princess Banke Ademola. She has a Licentiate in Vocal Performance  LRSM from the Associated Board of the Royal School of Music ABRSM the equivalent of a Bachelors of Music in Vocal Performance. Also appended to her credentials is a Masters's degree in Opera and Vocal Performance from the Longy School of Music, Cambridge, Massachusetts. Miracle is currently in her final semester as a doctoral student studying Vocal Performance, Pedagogy, and Literature with Dr. Dorothy Maddison at James Madison University, JMU, Harrisonburg, Virginia.
Miracle has given lectures and Masterclasses at churches, colleges, institutions, schools including but not limited to the MountainTop Conservatory of Music where she was an Assistant Professor teaching vocal techniques. Included in her portfolio is working with diΛerent choirs from several locations around the world. While studying for her Masterܘs degree in Cambridge, she was a Teaching Assistant in the side by side El sistema program at the Longy School of Music. The program features a world-class childrenܘs orchestra and choir. Presently, she maintains a Professional Singing
a career in addition to maintaining her role as a Doctoral Research Assistant at the JMU Libraries; she also runs a private voice studio where she trains choirs and individual singers.