MEET THE ARTIST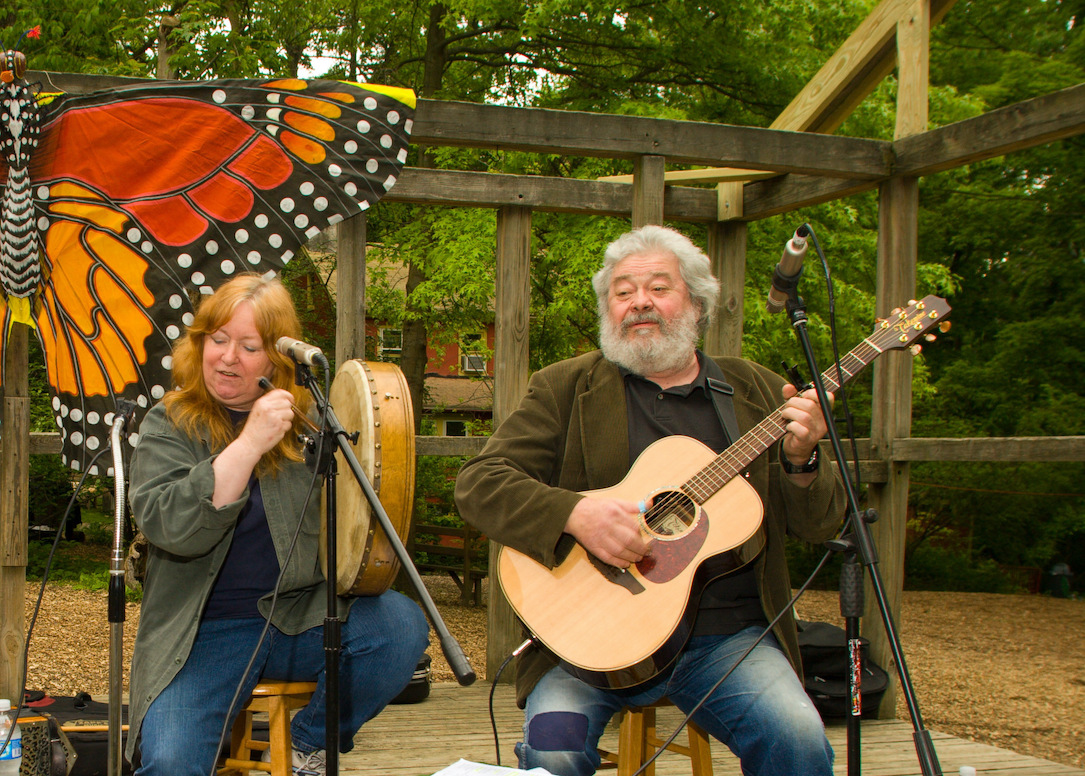 Lynn & Tony Hughes
Lynn and Tony Hughes have been performing together for more than 50 years. They met when they were booked (as separate acts) to play in The Main Point, a coffeehouse in Bryn Mawr, PA, in the mid-sixties at the height of the folk boom.
Born and raised in Augusta, Georgia, Tony is a songwriter, some of whose work has moved into the folk tradition and is widely sung. Tony plays guitar and English concertina. Originally from the Philadelphia area, Lynn plays guitar, Anglo concertina, button accordion, pennywhistle, and bodhran. They are among the current organizers of the NorthEast Squeeze-In, an annual gathering of free-reed players in the Berkshires.
Their repertoire is a cross-genre mix of folk, American country, Celtic, original work, and traditional carols in season. Their close harmonies and onstage humor have entertained audiences in pubs, street fairs, private events, holiday celebrations, and concert spaces in the USA, Ireland, and the UK. The Little Blue Top, composed by Tony, was used as the theme song for the PBS broadcast of the 1972 Philadelphia Folk Festival. As frequent performers at The Ship Inn (Milford, NJ), they have led celebrations of Guy Fawkes Day, St. Patrick's Day, Christmas, and Burns suppers. They have opened for Galway singer/songwriter Seamus Kelleher, participated in the Padstow May Day celebration, played for a fund-raiser for Yorkshire Lifeboats, and had their original song Galway for the Craic recorded as part of a documentary about Galway City.