MEET THE ARTIST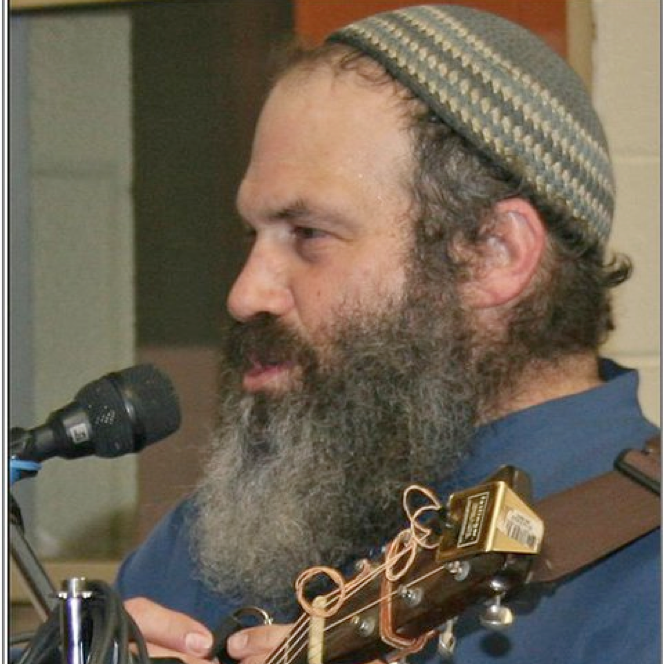 Laible Ben Moshe
Laible Ben Moshe ,folk singer, gives a new beat to a time-honored message. Spearheading one of the trends in Jewish music in the 80's. Laibel Ben Moshe's music is highly diversified and spans the range from country, folk, and blues to traditional Yiddish and Hebrew music.
Laible is a virtuoso guitarist and lead vocialist of the BAAL T'SHUVA BOOGIE BAND which he founded 30years ago upon his arrival into Yiddishkeit. Before that he was known as Michael Loren, a highly successful and sought after entertainer on radio and television. In Florida,he appeared in Jewish Vaudeville Theatre and in major hotels such as the Fountainbleu, Eden Rock and Palm-Aire Hotel. While at the Versailles Hotel, Laible starred in the Kosher Musical, "Its Bashert". He then journeyed into the Deep South, where he performed in the clubs of Nashville, at the Hapeville Opera House and as a regular on the Country Boy Eddie Show. Traveling on to New York City, his rich baritone voice took him into the Greenwich Village cafe scene, where he appeared at such places as Cafe Why Not, Cafe Bizzare and the Gaslight. Laible has also opened for such notable acts as Jackie Mason and Shlomo Carlebach, who made a major impression on him.
It wasn't until he traveled to California where he appeared at Disneyland and on international cruise ships, that Laible met up with an outreach program that changed his life.
His life took focus and his music crystallized into a classical Jewish Folk Sound. What took Laible a lifetime of travel and spiritual quest is revealed in his last two CD releases, "WELLSPRINGS I" and "WELLSPRINGS II- The Day is Gonna Come." His CD's are highly diversifed and soulful albumns which can be found at most Jewish bookstores and heard on WFMU.
Laible has appeared at major outdoor events such as the Israeli Day Parade in Central Park, NYC and has entertained at most major Jewish hotels. He has been traveling the country to perform at various Chabad Centers and for major Jewish organizations. He also has had the privilege of performing concerts at the Carlbach Shul in NYC and has been called upon to sing at various Carlebach Tributes. Laible Ben Moshe and his music can be heard on his website www.laiblebenmoshe.com  For bookings, call 908 -391-1407 or at laiblebenmoshe @aol.com