MEET THE ARTIST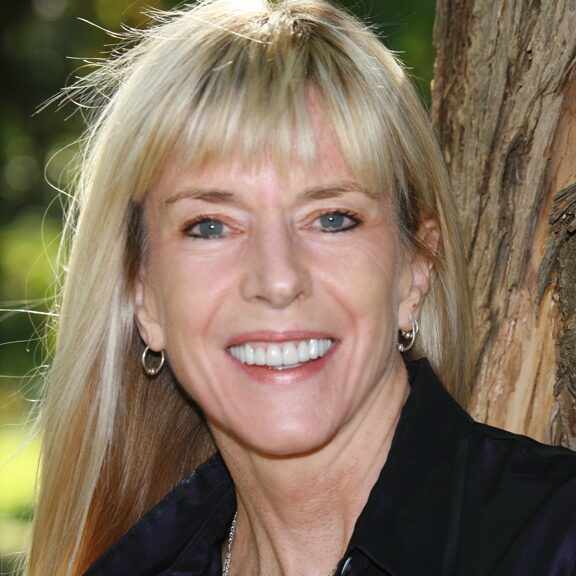 Kittie Verdolini Abbott
Dr. Katherine Verdolini Abbott is Professor of Communication Sciences and Disorders at the University of Delaware. Her primary interest is voice and voice disorders. She has received funding for her research from the National Institutes of Health since 1997. Research interests have included effects of hydration on voice, laryngeal biomechanics and wound healing, emotions and voice, spirituality and voice, exercise physiology, and clinical trials. A particular interest had involved occupational voice users.
Dr. Verdolini Abbott is a vocalist trained in both classical and musical theatre genres.  In 1973, she transferred from the U.S. to Bologna, Italy, where she performed regularly as a vocalist in Renaissance and pop-rock genres.  In 1978, she completed a master's degree (equivalent) from the University of Ferrara with emphasis in Music History.  Shortly thereafter, in 1979, she sustained a vocal fold injury (nodules) and moved back to the States to pursue a master's degree in Speech-Language Pathology, in hopes of solving her own vocal problems – as, at the time, few professionals were trained to help singers with vocal fold injury.  She was ultimately successful and continued her performance activities primarily in chamber music and oratorios. She earned her M.S. in Speech and Hearing Sciences from Indiana University in 1983.  She then worked clinically at Washington University's Barnes and Jewish Hospitals from 1983-1990.  In the interim, she pursued doctoral studies in Experimental Psychology, with emphasis in Cognitive Science and Perceptual-Motor Learning, at Washington University in St. Louis.  Her dissertation advisor was Dr. David Balota (https://psychweb.wustl/edu/people/david-balota).  She received her PhD in 1991.
In 1990, prior to the completion of her doctoral degree, she was recruited to the faculty of the University of Iowa (Speech and Hearing and Music), and subsequently (1995), to Harvard Medical School (Otolaryngology).  At Harvard, she served as Director of the Voice Center (Beth Israel Deaconess Medical Center) and Speech Pathology (Brigham and Women's Hospital).  She was also an NIH funded researcher (Massachusetts Eye and Ear Infirmary) (1995-2000). She initiated her work at the University of Pittsburgh in January, 2001.
Since its inceptions, Dr. Verdolini Abbott's career has focused on voice in many of its aspects.  A particular goal has been the integration of cutting edge basic voice science with performing arts traditions.  She has had longstanding membership in the National Association of Teachers of Singing, as teacher of singing (http://www.nats.org/), and in the Voice and Speech Trainers Association, as theatre voice and speech trainer (www.vasta.org).  She also received extensive personal training in Arthur Lessac's approach to voice and speech training for theatre (http://lessacinstitute.com/).  She incorporated critical pieces of Lessac's work, as well as the work of singing voice teacher Dr. Mark Madsen (http://midnightsunburstmusic.com/msbm/Home.html) into a voice therapy program for adults that she developed, "Lessac-Madsen Resonant Voice Therapy" (LMRVT).  She has conducted research on the biomechanics of this "resonant voice" (e.g., Peterson, Verdolini-Marston, Barkmeier, & Hoffman, 1994; Berry, Verdolini, Druker, Palmer, & Samawi, 1998; Verdolini, Montequin, Hess, Chan, & Titze, 2001) and on its biological properties (e.g., Verdolini, Li, Branski, Rosen, Grillo, Steinhauer, & Hebda, 2012).  "Resonant voice," renamed "Easy Vibrations Voice," is also the centerpiece of a novel voice therapy that Dr. Verdolini Abbott developed for children, "Adventures in Voice" (AIV; Hartnick et al., 2018).  Dr. Verdolini Abbott conducts seminars and webinars in the basic science underpinning and clinical applications of AIV and LMRVT, the latter of which is now trained in combination with a therapy that emphasizes so-called "flow voice" (Casper-Stone Confidential Flow Therapy, CSCFT) in seminars that describe a "spectrum" of voice therapies.  She also has interests in manual therapies for voice, and has training in shiatsu/acupuncture, which she applies to voice work.
In 2014, Dr. Verdolini Abbott completed a Master of Divinity degree at Pittsburgh Theological Seminary.  She has progressively emerging interests in spirituality and health (see, for example, https://www.ibcsr.org/), as well as in the cognitive science of religion (see, for example, http://www.iacsr.com/iacsr/Home.html).
Dr. Verdolini Abbott is former Editor, Journal of Speech, Language, and Hearing Research and former Associate Editor, American Journal of Speech-Language Pathology.  She is a member of the Editorial Board for the Journal of Voice and is invited reviewer for many other scientific venues.  She has served on numerous occasions, including as standing reviewer, for grant applications to the National Institute on Deafness and Other Communication Disorders (NIDCD).  She is a Fellow of the American Speech-Language-Hearing Association, from which she received Honors recognition — the Association's highest award  — in 2009