MEET THE ARTIST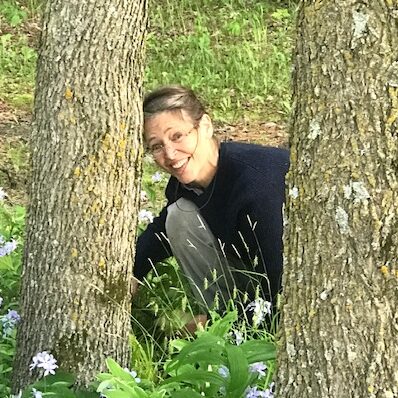 Katharine Grant
Music has been at the center of Katharine's life since early childhood.
Choral singing was her focus during her school years, culminating with the glee of singing in the Yale Glee Club.
Then came a fascination with Early Music and the songs of Hildegard von Bingen (the visionary scholar and mystic-abbess 1098-1179) — followed by old folksongs in Scots-Gaelic, an interest which continues to this day.
In recent years, a different kind of music has entered the picture:  Community Singing, which is unrehearsed mass singing by anyone, at any time, for any reason.  Katharine's mantra:  "Dogs bark, wolves howl,owls hoot, people sing".
She currently leads a Sunday Song Circle (open to all!) from her home in River Falls.  Thank you, Zoom!