MEET THE ARTIST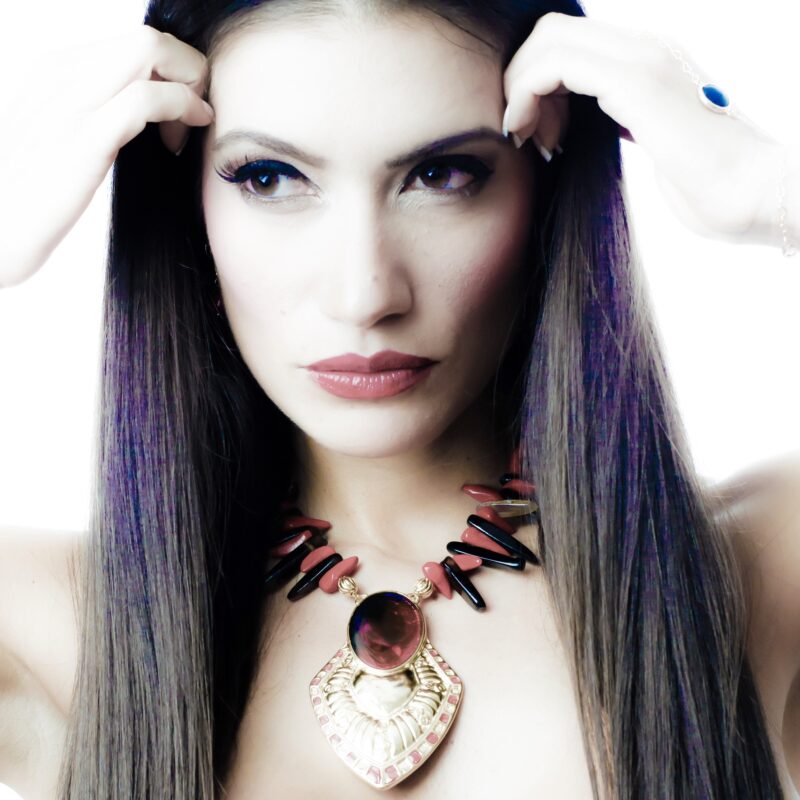 Catalina Cuervo
Known as the "Fiery Soprano", Colombian-American singer Catalina Cuervo holds the distinction of having performed the most productions of Piazzolla's Maria de Buenos Aires  in the world, in the history of the opera.
Ms. Cuervo has performed the role of "Maria" over 50 times and for numerous prestigious companies including New York City Opera, Florida Grand Opera, The Atlanta Opera, Cincinnati Opera and Anchorage Opera to name a few.
Ms. Cuervo did her debut as Frida Kahlo in the revival of the opera FRIDA with Michigan Opera Theater in 2015 and then she performed the role with Cincinnati Opera (2017), Florida Grand Opera and Atlanta Opera (2019). Those productions ended with all sold-out shows and triumphant reviews, one even calling FRIDA best Opera of the 2015 season. Frida will be presented next at Long Beach Opera and Portland Opera.
As a consequence, Catalina was named one of the 5 most successful Colombian Sopranos in the Opera World by the Ministry of Culture of Colombia.
Catalina Cuervo has a prolific symphonic career as well. She recently debuted at Theatro Municipal de São Paulo, Brazil; singing Manuel de Falla's "El Amor Brujo" and "The Three Cornered Hat". She has also performed with the Detroit Symphony Orchestra, New Mexico Philarmonic, The Atlanta Symphony, San Louis Symphony and Filarmonica de Medellin, to name a few.
Besides singing Opera, Catalina Cuervo is one of the leading voices of Symphonic Rock/Metal Music in Colombia, a model and dancer.