MEET THE ARTIST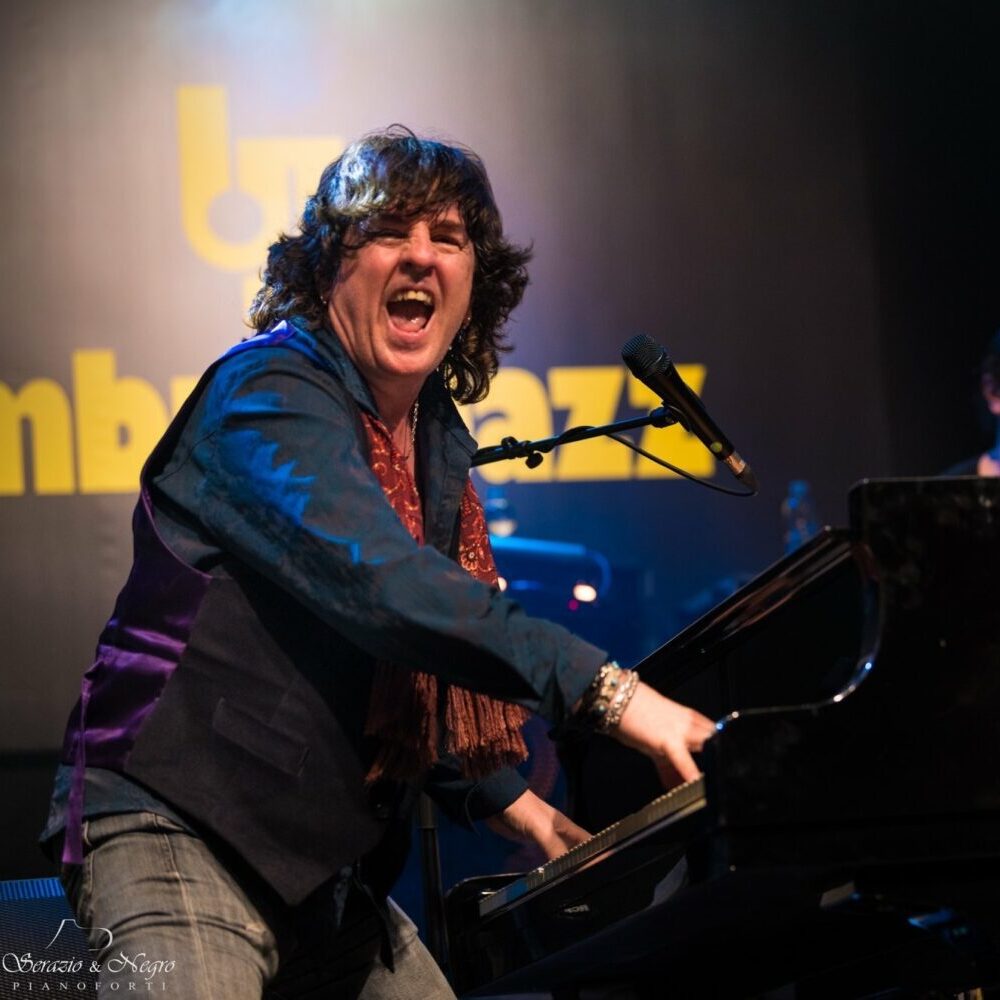 Bob Malone
BOB MALONE has toured the world as a solo artist for over two decades and has played keyboards with rock legend John Fogerty since 2011. He is also a busy session player, and is featured on the 2017 Ringo Starr record Give More Love. His recording of "You're A Mean One, Mr. Grinch" was the theme in the Illumination/Universal movie trailers for The Grinch, heard by millions on YouTube and in theaters. Bob combines unforgettable songwriting with a one-of-a-kind hybrid of rock, blues, and New Orleans R&B, delivered with high-energy piano virtuosity and a voice all his own.
Born and raised in New Jersey, and based in Los Angeles, Bob tours extensively as a solo act – including sets at Umbria Jazz Festival (ITALY), HB Town Music Festival (CHINA) Glastonbury Music Festival (UK), Colne Blues Festival (UK), Long Beach Bayou Fest (US), Falcon Ridge Folk Fest (US), and Blue Mountains Music Fest (AU). He's been featured twice at WWOZ Piano Night in New Orleans, and has opened for Boz Scaggs, The Neville Brothers, Rev. Al Green, Dr. John, and many others.
As a member of John Fogerty's band, he's played New Orleans Jazz & Heritage Festival, Byron Bay Blues Festival (AU), Bospop (NL), Radio City Music Hall, and The Hollywood Bowl, appeared on Good Morning America and The View, and has been onstage or in the studio with Bruce Springsteen, Bob Seger, Jackson Browne, Billy Gibbons, Jimmy Buffett, and Allen Toussaint.
Malone's 2015 album, Mojo Deluxe, went to #1 on the Independent British Blues Broadcasters (IBBA) radio chart, was one of the top 100 most played CDs on the Roots Music Report radio charts, and top 15 on the Relix/Jambands charts. Relix gave exclusive premiers to videos from his Mojo Live DVD, with a CD version being released in 2018 on Appaloosa Records in Europe. His latest single "Good People" was released in 2019, followed by impressive YouTube and social media numbers. His new album comes out this year.
Bob's music has been heard on NCIS New Orleans, Entertainment Tonight and many other shows. He has written symphony orchestra scores for Voices of Classic Soul (ex-Temptations, Four Tops, Platters, Drifters) and arranged big band and strings for a song recorded by Avril Lavigne for the Hallmark Channel. His piano playing has also been featured on the hit Netflix series Lucifer.
Kurzweil Music Systems chose Bob to make the demo videos for their Forte digital piano, and he is endorsed by QSC Audio, Hammond Organ, Cordial Cables, and Sound Lab in-ear Monitors.
________________________________________________________________________________________
"A keyboard wizard." The New Yorker
"This is rock 'n' roll with New Orleans flourishes – "Chinese Algebra," is a quirky delight." Offbeat Magazine
"Pulsating, roaring keyboard work that grabs you and shakes you until you cry for mercy." Keyboard Magazine
"Keyboardist Bob Malone may have been the best musician on the stage outside of Mr. Fogerty himself." Pittsburgh-Post Gazette
bobmalone.com