MEET THE ARTIST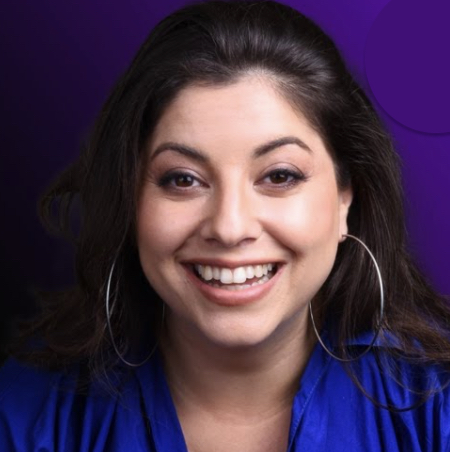 Aramat Arnheim-Sharon
Chair, PAVA Isreali Chapter
Aramat Arnheim-Sharon is a well-known voice coach, located in Israel. She has presented in voice education events worldwide including, 50th Anniversary Voice Foundation Symposium 2021, PAVA symposium 2017 in Toronto Canada, Vocology in Practice Forum 2018 in London UK (alongside Donald G Miller and SLP Pnina Erenthal), Voice Masters series in Singing Revealed, and many more on the local front such as in ISHLA and ENT conferences.
Aramat is the author of LEV – Learn to Evaluate Voice which is also a part of a well-known voice teacher's training program. She is the founder of the Israeli Voice Association (ILVA) and the Israeli Chapter of the Pan American Vocology Association (PAVA).
Aramat was certified as a vocologist by the National Center for Voice and Speech (NCVS) in 2015. Her formal education as a teacher started in 2008 with 6 years in Speech Level Singing and later a Level 3 diploma in the Institute for Vocal Advancement. She later continued to Advanced courses in the Estill Technique and many additional workshops among them medical seminars like Laser Voice Surgery and Voice Care with Jean Abitbol and Laryngeal Manipulation with Jacob Lieberman.
Aramat worked as a producer in educational programs for the Israeli Philharmonic Orchestra, and later presented voice workshops in young musicians' events the orchestra hosted. She studied music in the Rimon School of Music considered Berklee's extension in Israel, today she is a teacher in the same academic institution.
Aramat continues to create music, be it for original theater productions or simply performing in festivals (FBMC, Akko). Though a lot of her focus is on science in recent years, this only strengthens her sensitivity, passion, and emotional aspect of learning and encouraging positive vocal training for her clients.
More Information about Aramat: https://www.aramat.co.il/
Youtube Channel: https://www.youtube.com/channel/UCeTGPMmpGBoJrzy06Q29TkA