MEET THE ARTIST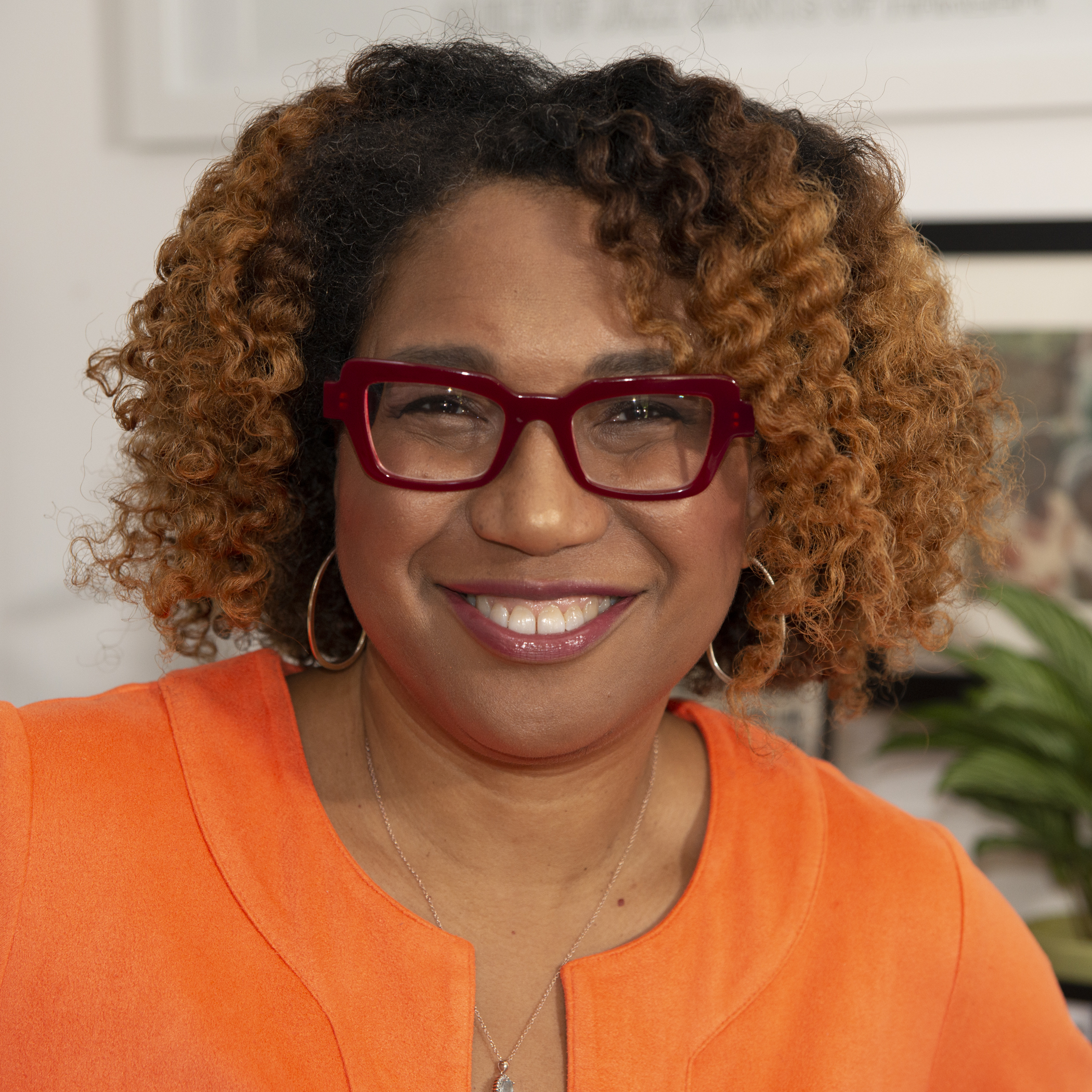 Alison Crockett
Alison Crockett, Vocalist and Executive Director of Generations of Vocal Jazz
Alison Crockett, Soul and Jazz Diva, who has been in the worldwide music scene as a vocalist and educator for decades has created a program/performance that seeks to educate and include singers of all ages and generations in the joy of singing Vocal Jazz. Alison has been an award winning and prolific Jazz, Soul, and Electronica vocalist and has been featured on dozens of recordings including King Britt in his Neo-soul creation, "When the Funk hits the Fan", the acid jazz and hip hop mash up of Us3 "An Ordinary Day in and Unusual Place", as well as two EPs and four full length records most notably the chart topping "On Becoming a Woman…"
She has been described as "Mix [of] Nina Simone's urgency, Betty Carter's chops and Jill Scott's sass, and you'll get the bold and bravura vocalist Alison Crockett…". Alison then released "Return of Diva Blue", a electronica remix record, "Bare" an acoustic piano based record, "Mommy, What's a Depression?" a political mashup of funk, jazz, electronica and soul originals and jazz standards and finally, "Obrigada" an EP recorded in Brazil of originals and Bossa nova classics. Alison has always been a craftsman, journeying through different genres, seeing the musical world through new eyes each time. She has toured the world several times over, working and recording with multiple artists in various genres.
Alison has also spent the last two decades of her life promoting music and jazz vocal education. As a University Professor first at Temple University and then at George Washington University she has trained jazz and pop vocalists privately and through the jazz choral ensemble, GW JiVE. Alison presently teaches in the Vocal Pedagogy Degree Program at Shenandoah University training masters and doctoral students in Black American Singing Styles and Vocal Technique. She has worked with school age children as the Musical Director of Highbridge Voices, writing, arranging and conducting over 250 children from the Bronx, to being the Choral Music instructor at the prestigious Fillmore Arts Center in Washington, DC for over 10 years. In her last year of teaching at Fillmore, she started to center totally on jazz choral education, exposing students to the joy of swinging and scatting and understanding the history and culture of Jazz music. This was the genus of Generations of Vocal Jazz, the performance festival.
Generations of Vocal Jazz goal is to create intergenerational connections through the performance and study of choral jazz music. This program initially culminated in a performance featuring singers from the Baby Boomers and Generation X (Capitol Voices of Levine School of Music) to Millennials (GW JiVE jazz choir), all the way to the present generation Z (Fillmore Jazz Choir). The DC area  vocal jazz community is strongly interconnected, and GVJ's goal is to connect the K-12 choral community through the creation of The New Generation Jazz Choir, partnerships with schools, teacher trainings, and performances. Presently Alison is the Musical Director for Capitol City Voices @ Levine School of music and is starting the New Generation Jazz Youth Choir for students aged 7-12.