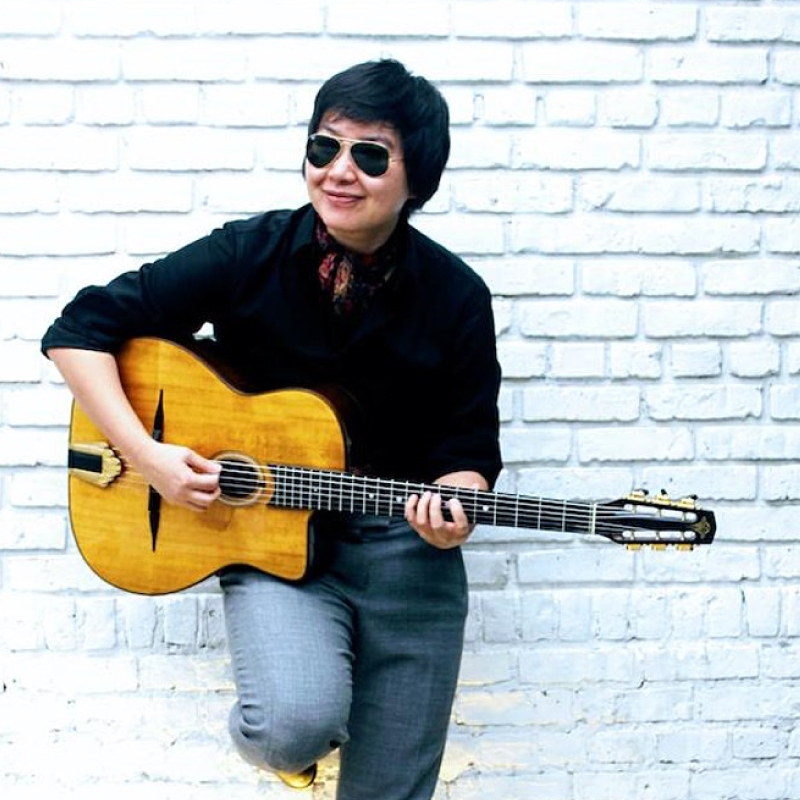 https://www.eventbrite.com/e/manouche-jazz-solo-guitarist-lisa-liu-tickets-144948844897

Pay As You Can
Manouche Jazz Solo Guitarist Lisa Liu!
Jazz in the Style of Django!
Wed May 12 2021
1:00 pm EDT
VIRTUAL VENUE: Cafe DiwanukKwanzmas
ABOUT THE
Wednesdays @ 1 — Live Music Café Series
Renowned guitarist Lisa Liu plays Manouche Jazz standards, in the style of Django, arranged for solo guitar. (All times listed in EDT) What time is the concert in MY TIME ZONE?
ABOUT THE ARTIST
Based in Brooklyn, NY,  Lisa Liu plays Manouche jazz, experimental, folk, and solo guitar. Liu is an Artist Ambassador for Santa Cruz Guitar Company and is also endorsed by Krivo Pickups. She is a Teaching Artist at Django In June and has also been an Artist In Residence at The Robert Rauschenberg Foundation. She is also an online Teaching Artist for Homespun Music Instruction.
"Liu performs with a confident grace that reveals an intuitive command of her instrument, and her versatile picking style ranges from a playful nimbleness to straight-up jamming."
-Christa Titus/Billboard Magazine