CHRISTMAS VILLAGE

MEET SANTA ROO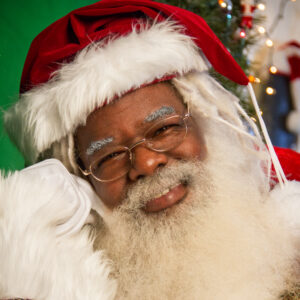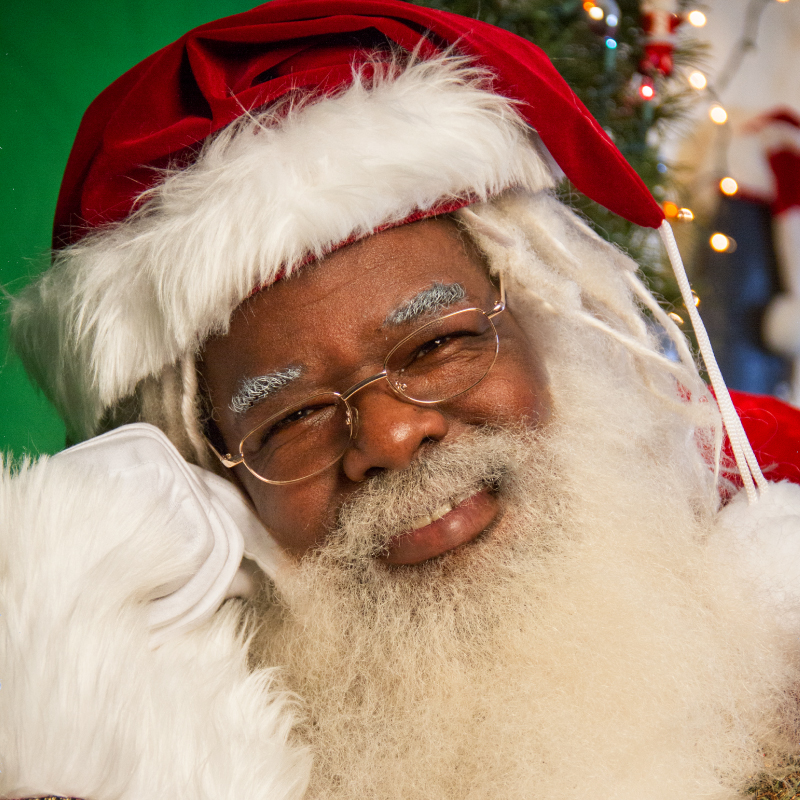 Roosevelt Andre Credit, "Santa Roo," believes that a child-like spirit is a good trait to have. He loves to celebrate the magic of Christmaas and becoming Santa is one of his most cherished characters. He grew up singing in children's choirs, leading campfire music for Boy Scouts of America, was a Peer Counselor in junior high and high school, and was a dorm Resident Assistant for all of his college undergraduate years.
Roosevelt was a conductor of the Chicago Children's Choir and currently serves as Music Director for I.S.M.I.L.E Carolers of New York. He is the founder of the Lappelle Choir which performs many concerts with him, and is featured on this CD "Get on Board." He has published an anthology of spirituals titled Ol' Time Religion as well as being the author of various choral octavos. He has also guest conducted for many choral festivals across the country. Some of his original music can be heard in the movie short Big Little Sis by Jody Prusan.
Roosevelt Credit holds a Bachelor of Science in Music Education from Oregon State University, a Master of Music in Voice and Opera Performance, and a Master of Music in Conducting from Northwestern University. He is also an Eagle Scout from Troop 254 of the Golden Acorn District. From the Broadway stage to New York Metropolitan Opera to classroom teaching, from opera to spirituals, Roosevelt loves to bring his passion for life to every situation he is involved with. For more information please visit www.rooseveltacredit.com, Roosevelt Credit official Youtube Page, or his Wikipedia listing.
SPECIAL REQUESTS
Santa only speaks English here, but if you would like a translator, we will get one of our elves to help! Let us know ahead of time if you have a special language request, and we'll do our best to accommodate you and your family! [email protected]